Construction Accidents in New Jersey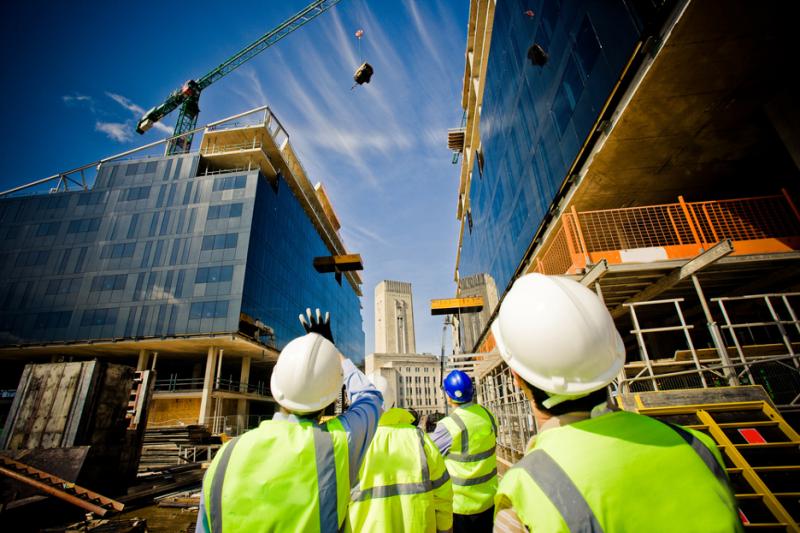 Many construction sites are full of dangerous and heavy equipment that are capable of causing extremely serious injuries. Accidents and injuries that occur on these construction sites can be particularly debilitating and could require long-term medical treatment with a doctor, physical therapist, or occupational therapist. A serious construction site injury could also leave you out of work for days – or even months – resulting in a significant loss of income.
If you or a loved one has been injured in a construction accident in the Paramus area, you may be able to pursue compensation from your employer or from some other source. The New Jersey construction accident law firm at Vacardipane & Pinnisi, PC could help you determine what type of claim you should bring – and against whom. We could also help you pursue lost income and damages for your injuries.
How Construction Accidents Occur
Construction sites are often full of dangerous equipment, and working in close proximity to that equipment can sometimes lead to on-site injuries. Typical construction site injuries can include:
Crush injuries
Burn injuries
Eye injuries
Broken bones and fractures
Back and neck injuries
Injury-causing accidents at a construction site can occur for a variety of reasons, including the negligence of others or defective equipment. If you suffer an injury in an accident on a construction site, you might be eligible to take legal action against one or more individuals or entities.
Taking Legal Action following a Construction Accident
If you suffer an injury in an accident that takes place while you are working at a construction site, you might be eligible to take the following types of legal action:
Filing a claim for workers' compensation – You could file a claim for workers' compensation against your employer's insurance seeking various benefits, assuming you were injured while you were working at your job on the construction site and within the scope of your employment there.
Filing a claim against a third party – You might also be able to file a claim against some third party. For example, you could file a claim or lawsuit against the manufacturer of defective equipment or against a repair facility that may have done improper repairs on a piece of equipment that malfunctioned and caused your accident and injury.
Filing a claim against a supervisor – Supervisors on construction sites are supposed to monitor their sites and ensure that they are safe for workers at all times. In some instances, you might be able to assert a claim for damages against a site supervisor for failing to take these measures.
Contact an NJ Construction Accidents Lawyer Today for a Free Case Evaluation
If you suffered injuries in a construction accident, you should contact the knowledgeable legal team at Vacardipane & Pinnisi, PC as soon as possible. To schedule a free case evaluation and legal consultation with a construction accident attorney in Paramus, please call us at (866) 643-0866 or contact us online to learn more.
Author
Dawn M. Pinnisi is a Managing Partner of the Firm. She was born and raised in Brooklyn and attended Brooklyn Law School. Ms. Pinnisi predominantly handles injury claims in New York and New Jersey on behalf of victims of product liability, professional malpractice, and negligence. She has twenty years of litigation experience advocating for injured clients and has recovered millions of dollars in jury verdicts, settlements, arbitrations, and mediations on behalf of injury victims.
---
More to Read: