The Commercial Truck Accident Settlements Checklist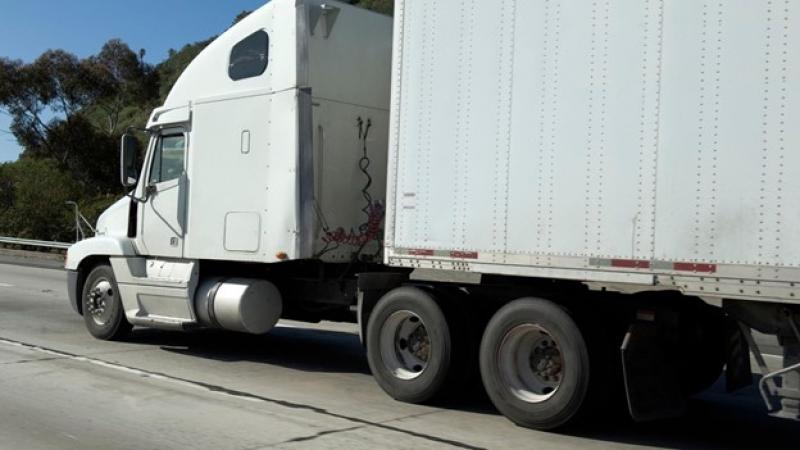 Accidents involving large commercial vehicles are on the rise. In 2019, just over 5,000 large trucks were involved in accidents that resulted in a fatality in the United States. That's a 2 percent increase from the number of fatal truck accidents that occurred in 2018.
That may not sound like a big increase. But when you consider that there's been a 43 percent increase in the past decade, that jump becomes more significant. Accidents involving commercial vehicles often end in injury, and many end in fatalities, most often for drivers and passengers in other, smaller vehicles.
If you've been the victim of an accident involving a commercial truck, you have a right to a settlement and compensation for your medical bills, lost wages, and pain and both physical and emotional suffering. Unfortunately, getting that compensation isn't always a straightforward task.
So, what does it really take to get commercial truck accident settlements? Keep reading for a handy checklist to walk you through the steps you'll need to take following an accident.
Take Stock of Your Injuries
Each year, more than 4,000 people are killed in accidents involving large trucks. Even more are injured. In fact, statistics show that some 130,000 people suffer injuries in truck accidents every year.
Depending on the severity of the accident and circumstances surrounding it, in the moments after a crash, you may find yourself with any number of injuries. From minor whiplash to more serious injuries like internal bleeding or damage to the spinal cord, some are immediately noticeable, while others may not make themselves known until hours later when the adrenaline begins to wear off.
The most important thing that you can do immediately following any kind of accident is to take stock of your injuries. If they appear to be minor and you are safely able to do so, exit your vehicle. Check on any passengers in your vehicle next.
If you or anyone in your vehicle has suffered serious injuries, it's important to leave them where they are, as long as they are not in any immediate danger. If they've suffered a spinal cord injury, moving them could result in additional damage.
Get to Safety and Contact Police
Once you and your passengers have made your way out of the vehicle, it's vital that you move to a safe place. If your accident took place on a highway, you'll want to move to the shoulder, out of the way of moving traffic. From there, call 911.
In most cases, it's best to leave all vehicles and debris where they are until police arrive. However, in some states, it's the law that you must move any drivable vehicles to the shoulder of the road and out of traffic. If you cannot safely move your vehicle or are blocked in by other vehicles involved in the crash, leave it where it is. Do not move anyone with serious injuries; instead, allow paramedics to safely move them.
When the police arrive on the scene, they will help to coordinate medics to get help to injured victims. They'll move vehicles if needed, and gather evidence from the crash. They'll also talk to all involved in the accident to get their side of the story and their information.
You should also exchange information with the driver of the commercial vehicle involved in the accident. You'll need to provide this information, as well as their insurance information, to your own insurance provider. In addition to their name and insurance information, get the name of the company they are driving for or the company they are transporting cargo for. While there are certainly numerous steps, it's important to remember that truck accidents are different from car accidents.
Get Your Own Documentation of the Scene
Police will compile evidence from the scene of the accident, including pictures of the crash and the vehicles involved. But if you are able to, you should get your own pictures as well. While not a necessity, these may help to build your case for your commercial truck accident settlement and will often make the settlement process go much smoother.
If you were not seriously injured in the accident and won't be riding in an ambulance to the hospital, take a moment to document the crash for your records. Using your cell phone, take pictures from a variety of angles. Document all involved vehicles, as well as the scene around where the accident occurred.
Visit the E.R. or Your Primary Care Physician
If your injuries are severe, you'll likely be taken from the scene of the accident to the hospital in an ambulance. But even if your injuries are not severe, it's still important to visit the E.R. or your primary care physician to get checked out.
This visit serves a couple of purposes. First, you could have injuries that are more severe than they seem on the surface. The sooner your doctor catches these, the more effective the treatment will be, and the less severe they will become.
Secondly, you'll need to have any injuries that you did sustain documented by a doctor. Your medical records as they relate to the accident will be a part of the case that your lawyer builds when seeking a commercial truck accident settlement.
Get an Experienced Accident Attorney
If you've been the victim of an accident involving a commercial vehicle, you'll need an experienced attorney on your side as you begin the process of seeking compensation and a settlement.
From gathering evidence to dealing with insurance companies, seeking a commercial truck accident settlement is a complicated process. Trying to navigate it on your own, especially while recovering from any injuries that you sustained, will be difficult.
But an attorney can help. An attorney with experience on cases involving commercial vehicles will know how to successfully navigate your case, deal with insurance companies and trucking companies, and how to help you get the settlement that you deserve.
After hiring an accident attorney, or if you know that you plan to do so, avoid making any contact with the trucking company that the driver of the commercial vehicle worked for, or their insurance company. They are likely to try to get you to admit guilt or at least partial blame for the accident, even when this is not the case. These interactions are best left to your attorney.
Don't Wait to Act
The most important thing on your commercial truck accident settlement checklist should be to take action on the above checklist items as quickly as possible. Putting off seeing a doctor or contacting an attorney will only delay your case, and could complicate your ability to get the settlement that you deserve.
If you or a loved one has been the victim of a commercial truck accident, don't wait to get help. Contact an experienced attorney right away so that they can start taking action on your case.
---
More to Read: